CIOE2020 | A-ONE Technology unveiled silicon optical coupling solutions such as Fiber Array/AWG/PM gold-plated fiber/Y cable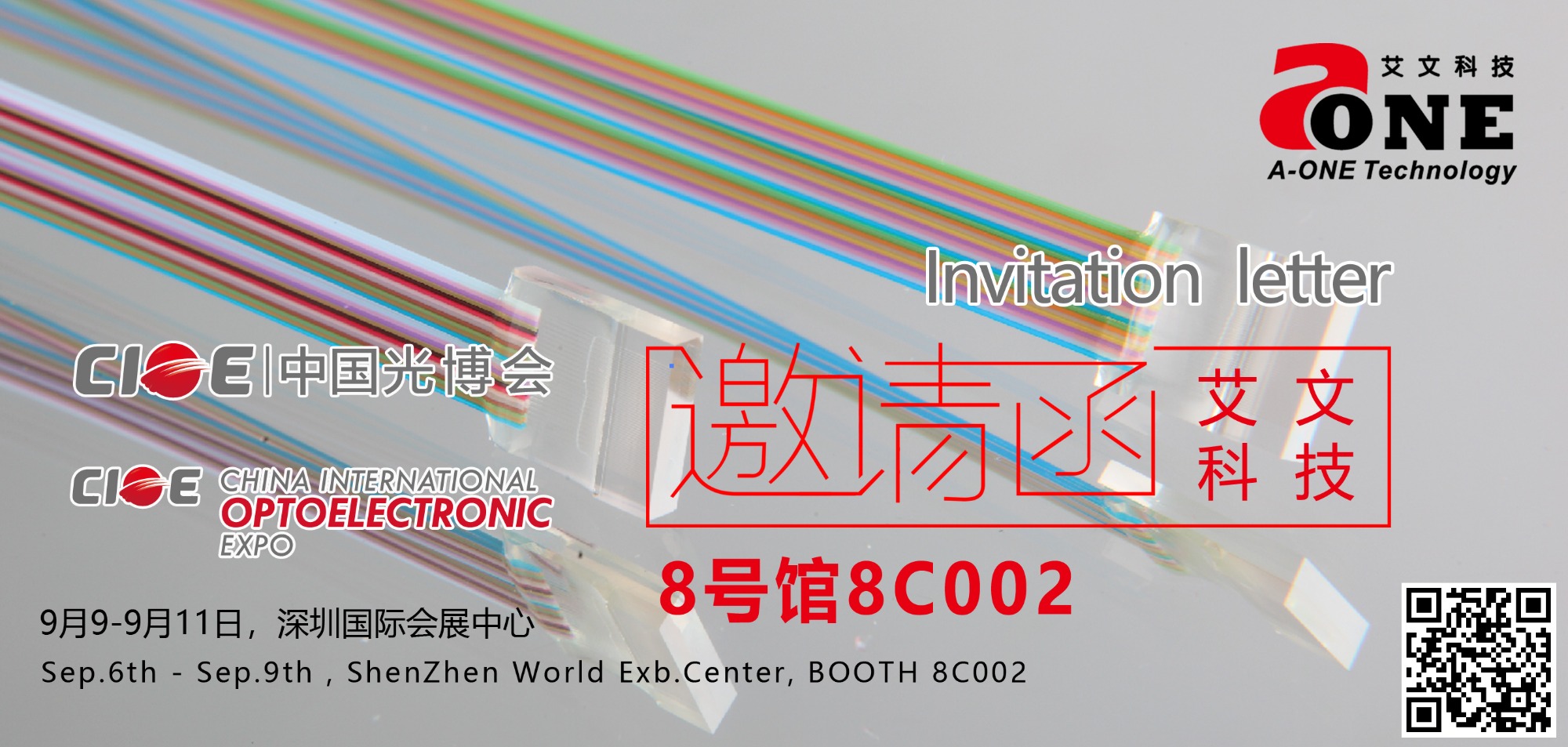 From September 9th to September 11th, 2020, the 2020 China International Optoelectronic Expo (2020CIOE) will be held at the Shenzhen World Exhibition & Convention Center
.

This time, A-ONE Technology , Ltd., which focuses on the innovative design of optical devices, will present a series of products designed independently by our company.

Among them, the key display products are: Fiber Array, Polarization-maintaining gold-plated fiber, MT&Y-Cable, Fiber feed through, C/DWDM, CWDM4 AWG and other products.

Since our establishment, we have adhered to independent innovation and the transformation of scientific and technological achievements, and continuously developed experimental research on wavelength division, waveguide optical devices, micro-optical devices and other products to promote continuous innovation and progress of products and technologies.

In April this year, the "Optical Fiber Array" product independently developed and designed by A-ONE Technology won the "Guangdong Province High-tech Product Certificate" issued by the Guangdong High-tech Enterprise Association.

Our booth number: 8C002. All companions in the industry are welcome to visit A-ONE Technology's booth and exchange views.